& events – online and in person
I offer events and writing workshops for all kinds of settings. I have performed to 1000 children at the Hay Festival and I've tutored adults, one-to-one, on Arvon courses. I have guest lectured at universities and I've run writing workshops for adults who want to improve their creative skills.
If you are looking for a children's author to inspire your students, or you're programming a festival and you're looking to entertain an audience of book fans, I'd be delighted to discuss your needs.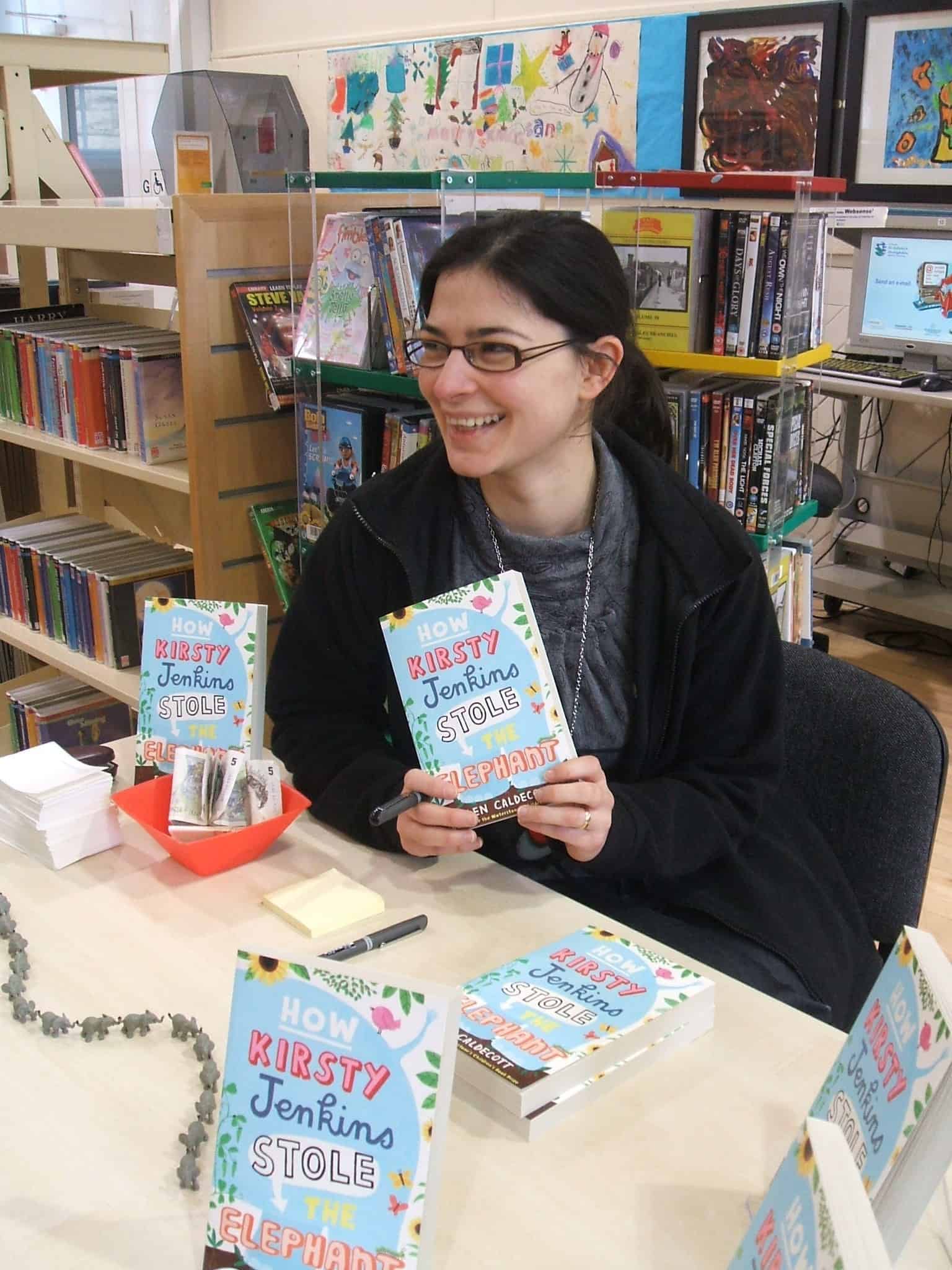 Length
Typically lasting between 60-90 minutes
Number of participants
Suitable for up to 30 students
I use images and photographs to encourage students to create a character and write the first draft of a short story. The sessions are playful, engaging and encourage a growth mindset in students, where experimentation and self-expression are encouraged. The session develops creative thinking and practical writing skills in participants.
This session can be stand-alone, or part of a school visit, when combined with an Author Talk.

'The feedback from pupils and staff has been overwhelmingly positive, we found the experience very inspiring.' 
Mr Langton, Year 4 class teacher
Length
Typically lasting 30 minutes
In this short online session, I will introduce a book of your choice, read an extract and host a question and answer session with the students. I am comfortable with most online conferencing software so this can be hosted on the platform of your choice. This session might be best suited as an enrichment activity for a class who are using one of my books in the classroom.
This session is stand-alone. 
for teachers and festival programmers
One Author Talk/Workshop: £150
Two Author Talks/Workshops: £250
Three Author Talks/Workshops: £300
One online talk: £50
I don't do more than three events in one day, as they are performances which require quiet time between events.
Additionally, I also charge expenses, which might include train or hotel costs. I am based in Bristol, in the UK.
I support High Street bookshops and offer a limited number of fee-waiver events per year. Booksellers, please get in touch to check my availability for fee-waiver events.
If you would like to offer booksales to the audience, I would be happy to arrange a signing session. I do not provide books, but I can help you find a nearby local bookshop to act as a supplier, if you do not have one you use regularly.
If you would like to discuss a potential event with me, please get in touch. Let me know what you are looking for from me, your target audience and your ideal dates.
Once we have agreed the details, then I will send you the paperwork needed to confirm the booking.

If you have any questions then please just get in touch.
Inspiring stories for everyone